6 start-up teams have been identified for the 2nd batch of GATEWAY49 accelerator. On 31.07.20 expert jury chose the following teams out of 52 submitted proposals for inclusion in the program:

🚀 IO-Dynamics
🚀 Marine Digital
🚀 mobOx
🚀 PlasticFri
🚀 ReHero
🚀 ZoeysRooms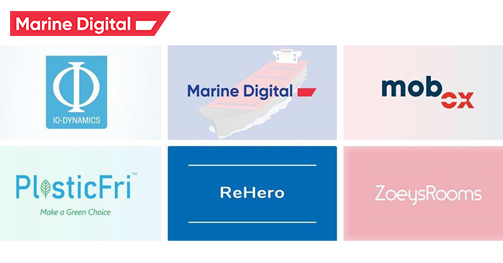 Technology Center Lübeck (TZL), have launched the startup accelerator - GATEWAY49, in cooperation with the Lübeck Chamber of Commerce and Industry and Glocal Consult. The focus of the accelerator is on the targeted support of so-called early-stage startups that pursue business models in the fields of life science, food, smart city, logistics or new digital technologies.



Unlike many other accelerators, startups participating in the GATEWAY49 program do not have to give up any equity. This will keep us completely independent! GATEWAY49 also financially supports us so that we can focus 100% on our startup. In addition, GATEWAY49 offers an extensive and practical workshop and training program, which will be within 9 months and give us the necessary tools and methodological knowledge to grow Marine Digital!

We are excited to be part of the GATEWAY49 acceleration program and are planning to relocate the whole team to Lübeck in the near future.