A long time ago people managed to learn how to make ships. Since then a lot has changed and now water transport plays one of the main roles in our lives. Scientific research and technologies played a key value in the development of aviation, which was seemingly meant to replace water transport, but this did not happen. Ships are still actively used to carry cargo and passengers. Ships are more environmentally friendly than other types of transport (based on the kilometrage of transportation of a ton of cargo), and all possible advanced technologies are used in shipping. This is how unique ships appear, and we want to introduce you to them.


Vehicle transport ship


The popular Japanese company Kyokuyo managed to build an amazing ship bearing a proud name - City St.Petersburg. The unusual sea vessel is 140 meters long with a mass of 21,000 tons, and its main purpose is the transportation of cars by sea. The ship is capable of carrying more than 2,000 vehicles at a time. You need no more than 24 people to operate the vessel. The bow part of the liner is made in a round shape, which significantly contributes to the reduction of air resistance.


Stella Deneb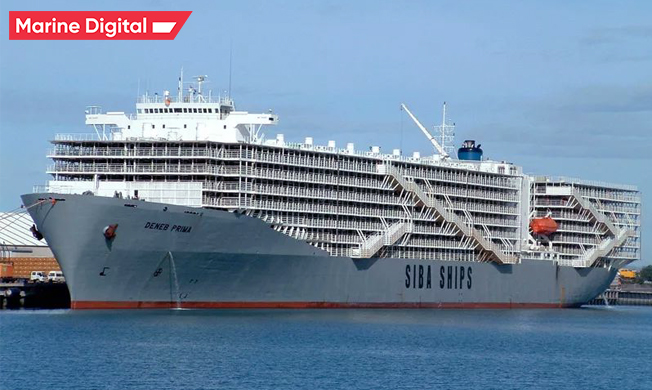 Stella Deneb (until 2008 - Deneb Prima) is the world's largest livestock transport vessel. Year built - 1980 Length - 213.20 m Width - 32.20 m Draught - 11.51 m Gross capacity - 50.947 cattle.


MPI Adventure


These ships were designed to withstand any sea calamity, even if it was very strong. The engine power reaches 2,000 hp, making MPI Adventure quite rotary and nimble.




The main feature of the vessel is that it is capable of standing on six "legs" towering above sea level. This feature of the ship endows it with the ability to withstand any natural disasters on the water. MPI Adventure has sister ship MPI Discovery and they are used to house wind generators in the ocean that help provide Europe with cheap ecologically clean energy.


Ramform Hyperion


In 2017, Mitsubishi shipbuilding company designed Ramform Hyperion. Due to its wide stern, the vessel has a steady platform on which to accommodate any even very sensitive equipment. Ramform Hyperion is engaged in towing numerous sensors that are capable of covering an area of up to 12 sq.km.

The ship is able to move almost silently on water, which eliminates the appearance of extraneous noises that would interfere in geolocation. When a vessel is engaged in reconnaissance and research work, other ships are advised not to approach the platform for less than 10 miles. If you are pumped on water, you can feel a steady surface under your feet on Ramform Hyperion, which hardly swings.


Blue Marlin


The powerful Blue Marlin vessel has impressive giant dimensions and is used to transport other vessels, oil platforms and other large facilities. The vessel has a large lift that is capable of diving half into water to transport oil platforms, rigs or damaged warships. The ship provides 38 cabins, which can comfortably accommodate 60 people. There is also a warm-up room on Blue Marlin, a sauna and a large supply of boats.




Blue Marlin has a Black Marlin sister ship, which also refers to the elevator ships. They were built in the mid-2000 by the Offshore Shipbuilding Company.


Knock Nevis


Oil is the main mineral that regulates the entire world industry. Carrying precious "black gold" is much more profitable and economical on water than in other ways. Knock Nevis is the longest ship not only involved in oil transportation but will be able to transport even the Eiffel Tower.




The tanker has a maximum carrying capacity of 565,000 tons (conventional ships have a maximum carrying capacity of 280,000 tons). The total length of the ship is really impressive and admirable (458 meters). This gives the ability to transport oil anywhere in the world worth more than 125 million American dollars at a time.


RV FLIP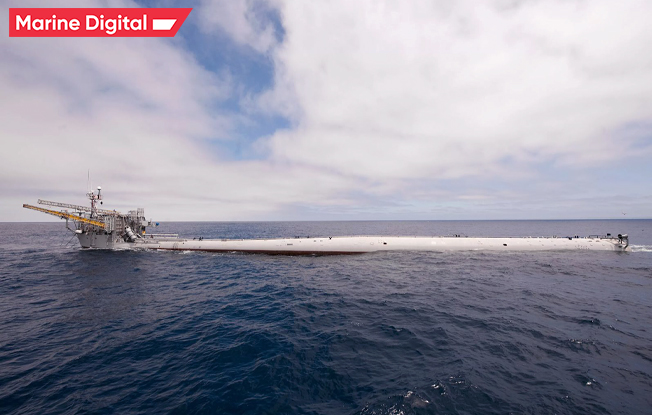 This ship is still called the Flip due to its ability to submerge one part underwater to explore the seabed. In fact, it's not exactly a vessel, because it's not capable of walking on water on its own.




The main purpose of FLIP is open ocean research. Several dozen people can live on the ship at the same time. The vessel is equipped with everything necessary for a comfortable life and research.


Vanguard


Built-in 2012, Vanguard is the world's largest cargo ship. This massive vessel is 70% larger than any analogs and, unlike them, has an absolutely flat deck. This means that all 275 meters of length and 70 meters of width can be fully used for loading.




The ship is also semi-submersible — using watertight ballast tanks, the crew can lower the deck below the surface of the water. This is useful when Vanguard has to capture floating cargo such as the capsized Costa Concordia vessel.


Chikyu


With its ability to scan the seabed up to 7km deep, the Japanese research vessel Chikyu is an important tool for scientists in understanding global geological changes. The ship is monitoring seismogenic areas of the Earth's crust in order to provide advance warning of future earthquakes.


Nexans Skagerrak

The ship "Nexans Skagerrak" is considered to be one of the most advanced vessels for laying deep-sea cables to date. Its coil can hold on the order of 7000 tons of cable.




The distinguishing feature of "Nexans Skagerrak" is the ability to lay large power cables. The coil diameter of this ship is as much as 29 meters. Also on board are the latest systems that allow the cable to be laid in seas around the world with maximum accuracy and even in conditions of increased complexity. This is provided by the cable touch control system.


+Kawasaki Develops Cargo Containment System with World's Highest Carrying Capacity

Kawasaki Heavy Industries, Ltd. announced its obtainment of approval in principle (AiP) from Nippon Kaiji Kyokai (ClassNK) for a cargo containment system (CCS) offering the world's largest capacity (40,000 m3 class per tank), developed for use on a large liquefied hydrogen carrier.

The CCS was is designed to contain cryogenic liquefied hydrogen, reduced to a temperature of –253°C and one eight-hundredth its initial volume, for shipping by the sea in large amounts. This containment system has the largest capacity of its kind worldwide used in liquefied hydrogen marine transport. The CCS was developed using design, construction, and safety technologies fostered through the building of the SUISO FRONTIER, a pioneering liquefied hydrogen carrier built by Kawasaki that boasts a 1,250 m3 carrying capacity. In addition, the CCS utilizes a new type of insulation structure.